Experienced Team Of Bicycle & Motorcycle Accident Attorneys In Bakersfield
FREE CONSULTATION
NO FEE GUARANTEE
TRACK RECORD OF SUCCESS
YOU PAY NOTHING UNLESS WE WIN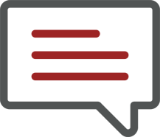 100% Free Consultation
Want to see if you have a case? Call and speak with an attorney today for no charge to learn more about your rights and see how we can help.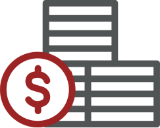 MAG No Fee Guarantee
Think hiring an attorney is too expensive? At MAG, we only win when you win. You don't pay unless we win.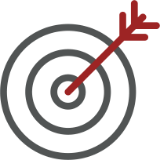 Focus On Personal Injury Cases
Our team of attorneys have dedicated years of practice to handling personal injury cases, giving us familiarity and experience with a wide variety of personal injury matters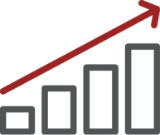 98% Success Rate
Need a winner on your side? MAG has a proven track record of success getting you the money you deserve from the insurance companies.
Virtual Appointments
Can't come to our office or practicing social distancing? Not a problem, as a modern firm our attorneys are available for virtual consultations.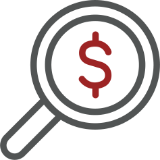 Free 2nd Opinion
Need a 2nd opinion on your case? We are happy to provide a free 2nd opinion on your case, even if you don't hire us. Our goal is to make sure you're getting the right help when you need it the most.
Contact Us For A Free Case Evaluation
We Will Protect Your Rights, We Will Win.
How MAG Can Help With Your Bicycle or Motorcycle Case In Bakersfield
Personal Injury Is Our Specialty
Marquee Advocacy Group is a top-rated personal injury law firm, focused on serving clients involved in bicycle accidents or motorcycle accidents in Bakersfield and the surrounding area. At MAG, you will work closely with experienced motorcycle accident attorneys who are dedicated to handling all types of personal injury cases, including serious and catastrophic injury cases and wrongful death cases. When it comes to your rights and recovery, we will not compromise. Marquee Advocacy focuses on gaining maximum compensation for injured clients. Your trusted choice for a motorcycle injury attorney near you.
Our team is dedicated to providing our clients aggressive legal representation and offering only the best accident claims lawyers in Bakersfield. When you need a bike wreck lawyer or a motorcycle accident lawyer, we will work tirelessly for you to get your life back. Whether it is coordinating medical treatment, arranging transportation, or guiding you through the legal process, the team at MAG shares the same passion of helping those who have been injured obtain the relief they deserve. Our clients are our priority.
Causes Of Motorcycle And Bicycle Accidents
When motorcycle and bicycle accidents occur, often the riders of said bikes are to blame. But, the reality is often the automobile drive is the one who caused the collision and should be placed at fault. We see it time and again – motorists tend to be unaware of cyclists around their vehicle, so they may act carelessly, using their cell phones or other distracting devices. Other causes of bike and motorcycles collisions include:
Speeding:  A leading cause of all types of auto accidents, speeding reduces a vehicle's chance of seeing and reacting in time to prevent a collision
Car doors (Getting "Doored"):  Some motorcycle accidents occur when a driver opens the door of their parked vehicle in the path of an oncoming motorcycle
Dangerous road conditions:  Crumbling pavement, potholes, debris, and a lack of necessary signals and signs can all increase a rider's chances of losing control of his or her bike or motorcycle. Unlike automobiles, motorcycles are more likely to lose control when faced with a dangerous road condition.
Unsafe lane changes:  A driver risks colliding with a motorcyclist when he or she fails to check his or her blind spot or signal when changing lanes.
Motorcycle defects:  The manufacturer of a poorly designed or built motorcycle or bicycle part can be held liable for any injuries or deaths arising from use of the defective part.
Personal Attention And Commitment
Even with health insurance, good medical treatment is more expensive than ever. That is why we work directly with your doctors to make sure you can get the treatment you need, when you need it. Because of our reputation, many doctors we work with will agree to treat you on a lien basis. That means that you pay nothing up front for your medical care, and the doctors will wait to be paid once your case is resolved.
We know that being injured in an accident can turn your life upside down and Marquee is here to help you regain your footing. Our empathetic and seasoned trial attorneys are committed to getting you compensation that takes into account your medical and financial needs. Above all, we will put you and your best interests first and stand by you every step of the way. Unlike other law firms in Bakersfield that practice in a variety of areas, we are experts on personal injury law. MAG offers the refined and experienced advice of a large law firm combined with the unique touch of personal service of a boutique practice. Our objective is to help each client recover damages for their injuries and hold negligent parties accountable. Our track record of achieving positive outcomes shines through our past cases in negotiation and litigation.
Reasons You May Need A Bakersfield Personal Accident Attorney
Personal injury accident cases can range from minor property damage to wrongful death, and everything in between. Most personal accident cases stem from accidents, but they can also be caused by negligent behavior. If your bodily harm or property damage would not have occurred without the negligence of someone else, you should not have to be responsible for the expenses or hardships you undergo.
How Is A Personal Injury Claim Resolved?
Most personal injury claims in Bakersfield, including those in Kern and Tulare counties, never go to court. Instead, they're frequently resolved through settlement negotiations with an insurance company. Unfortunately, insurance companies have an unfair advantage, putting profit ahead of injury victims and attempting to pay as little as possible.
We don't think this is right. Our attorneys here at Marquee Advocacy Group will demand full payment of your claim. If the insurance company does not deliver a fair and just offer, we will pursue a personal injury lawsuit to recover the damages for the harm you have experienced and sustained.
Your Trusted Partners In Bakersfield – Personal Injury Claim Lawyers
No matter what type of accident caused your injury, we are determined to win you meaningful compensation. Our accident claims lawyers have a proven track record of success, having recovered millions of dollars in settlements and verdicts on behalf of our clients throughout the state of California. Once you work with us, you'll have comfort knowing our experienced Bakersfield personal injury attorneys are on your side.
We Are Here To Help – Call A Motorcycle Accident Lawyer Near You
If you've been involved in a motorcycle accident or bike accident, whether you were the driver or the passenger, we may be able to help. Call Marquee Advocates today for a FREE consultation. We work on a contingency basis – so, rest assured, we don't get paid unless you do! Don't take on the added burden of trying to represent yourself even as you're struggling to recover. Trust MAG to help you get the justice you deserve!
Through our many years of experience, we insist that you don't take on the insurance companies alone. Whether you've been in a bicycle accident or motorcycle accident and need a personal accident attorney, we're here to help you with your personal injury claim. If you or someone you know has suffered personal injuries, call us at 1-844-493-9455 (4WE-WILL) or fill out our contact form today.
What Our Clients Are Saying
I got rear ended by a distracted driver. I had several bulging discs and nerve issues as a result of it. Gary Brotman took care of everything for me and helped make a stressful situation so much easier. Gary was in contact with me every step of the way. He also fought for me with the insurance company and got me a better settlement than I anticipated. I would highly recommend calling if you have a need for a great attorney that will actually care and look out for you.
Loralie H.
Monrovia, CA
Had a great experience working with attorney Gary Brotman and his office. They were easy to get a hold of and very responsive throughout the process. They told me it would be a long process but kept me informed through out. More importantly, they helped me get good medical treatment to recover when I couldn't afford all the treatment on my own. These guys took a lot of the stress out of the situation so I could focus on my recovery and get the proper compensation. I would definitely recommend to friends and family!
D. L.
Gardena, CA
My vehicle was T-boned by another driver who didn't have insurance. I had a lot of back pain and my car was totaled. A co-worker referred me to the attorneys at 4We Will and I gave them a call. Not only were they able to help me get medical treatment for my injuries with little to no out-of-pocket costs, but attorney Gary Brotman handled the entire legal process, which allowed me to focus on my recovery, school, and work. He was able to walk me through the process, and I was able to reach the attorney himself via telephone, email, and even text message. In the end, we were able to settle with my own insurance company to cover not only my medical bills but my lost earnings and future medical costs as well! They did an amazing job on my case. I would recommend the attorneys at MAG to anyone who has been injured in an accident.
Chelsie B.
Los Angeles, CA