Experienced Team Of Commercial Trucking Accident Attorneys In Los Angeles
FREE CONSULTATION
NO FEE GUARANTEE
TRACK RECORD OF SUCCESS
YOU PAY NOTHING UNLESS WE WIN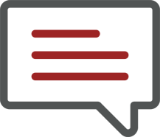 100% Free Consultation
Want to see if you have a case? Call and speak with an attorney today for no charge to learn more about your rights and see how we can help.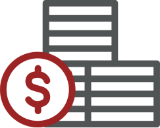 MAG No Fee Guarantee
Think hiring an attorney is too expensive? At MAG, we only win when you win. You don't pay unless we win.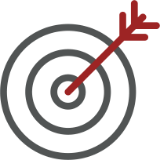 Focus On Personal Injury Cases
Our team of attorneys have dedicated years of practice to handling personal injury cases, giving us familiarity and experience with a wide variety of personal injury matters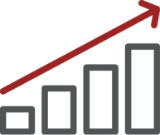 98% Success Rate
Need a winner on your side? MAG has a proven track record of success getting you the money you deserve from the insurance companies.
Virtual Appointments
Can't come to our office or practicing social distancing? Not a problem, as a modern firm our attorneys are available for virtual consultations.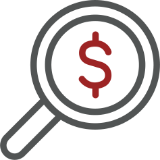 Free 2nd Opinion
Need a 2nd opinion on your case? We are happy to provide a free 2nd opinion on your case, even if you don't hire us. Our goal is to make sure you're getting the right help when you need it the most.
Contact Us For A Free Case Evaluation
We Will Protect Your Rights, We Will Win.
HOW MAG CAN HELP WITH YOUR COMMERCIAL TRUCK ACCIDENT CASE IN LOS ANGELES
Los Angeles Truck Accident Lawyer
Being injured because of another party's negligent, reckless, or willful actions is a distressing experience. Our Los Angeles based accident firm is here to right this wrong by helping you obtain the medical and financial resources you need to recover.
What Should I Do After A Commercial Truck Accident?
After your truck accident, make sure to request a copy of the police report that details your collision. The officers at the scene will tell you when the report will be ready and where you can collect it.
Make an appointment to see an established truck attorney near you. Remember: Don't agree to speak to anyone from the trucking company's insurance company or sign any forms sent before your legal consultation.
Meanwhile, get a valuation from your insurer for the damage caused to your vehicle and property. Be sure to:
Keep a record of all your medical treatments and doctor's visits.
Create a folder where you keep copies of test results, medical prescriptions, treatments, and a journal with your symptoms and pain levels.
Record any missed days at work, events, and activities, and keep a detailed list of any other expenses you incur that are caused by the accident.
Most importantly, don't accept a settlement payment from the tucking insurance until you have spoken with a truck accident attorney.
How Is A Personal Injury Claim Resolved?
Most personal injury claims in Los Angeles, including those in wider LA county, never go to court. Instead, they're frequently resolved through settlement negotiations with an insurance company. Unfortunately, insurance companies have an unfair advantage, putting profit ahead of injury victims and attempting to pay as little as possible.
What Are Elements Of A Valid Personal Injury Claim?
There are a few elements of your case that must be present in order to file a valid legal claim against a negligent party.
Duty Owed
The negligent party, according to California Civil Code 1714, must have owed a duty of reasonable care to the injured party. In the case of a car accident, the driver owes all other drivers the duty to drive reasonably and abide by traffic laws. A doctor, likewise, should use reasonable care while performing a medical procedure.
Breach of Duty
Once it's determined that a duty was owed, it must be proven that the duty was breached. The breach is the wrongful conduct that caused the damage. For instance, a driver who ran a stoplight has breached a duty of care that was owed.
Causation
The "but for" rule is a common way to analyze causation. If you can say "but for" the action of the negligent party the injury would not have happened, the cause has been established. The breach of duty must have been the cause of the harm.
Damages
Actual damage must have occurred. If you slipped on a wet surface in a store but were not injured at all, the store has nothing to be liable for. There must have been actual damages because of the negligent accident.
Economic Versus Non-Economic Damages: What's The Difference?
Economic damages are measured in actual financial losses. This can include lost earnings or lost business opportunities as a result of injuries you suffered from, or even medical expenses (past or future).
Non economic damages, in contrast, are more "general" and cannot be tangibly measured. Noneconomic damages can include the injury itself and the pain and suffering associated with it; loss of enjoyment of life; and disability or disfigurement.
How Much Does It Cost To Hire A Los Angeles Personal Injury Accident Attorney
We take all cases on a contingency fee basis. This means that we only get paid based on a percentage of any settlement or judgment we get for you. This allows us to help those who couldn't normally afford legal representation, and helps put your mind at ease knowing that we believe in your case. If we don't win your case, our services are free.
Contact Your Local Commercial Truck Accident Attorneys Here In Los Angeles
The individualized attention our personal injury accident attorneys give to you, our client, is one of the many compassionate and discerning characteristics that sets MAG apart from other Los Angeles firms. We know that being injured in an accident can turn your life upside down and are here to help you get back on your feet. We are committed to getting you the compensation you deserve, the compensation that considers your medical and financial needs. It is important to note that we will act in your best interest, and are dedicated to put you first at all times as we remain on your side each step of the way.
Through our many years of experience, we insist that you don't take on the insurance companies alone. Whether you need a Los Angeles accident firm, car accident attorney or personal accident attorney, we're here to help you with your personal injury claim. If you or someone you know has suffered personal injuries, call us at 1-844-493-9455 (4WE-WILL) or fill out our contact form today.
What Our Clients Are Saying
I got rear ended by a distracted driver. I had several bulging discs and nerve issues as a result of it. Gary Brotman took care of everything for me and helped make a stressful situation so much easier. Gary was in contact with me every step of the way. He also fought for me with the insurance company and got me a better settlement than I anticipated. I would highly recommend calling if you have a need for a great attorney that will actually care and look out for you.
Loralie H.
Monrovia, CA
Had a great experience working with attorney Gary Brotman and his office. They were easy to get a hold of and very responsive throughout the process. They told me it would be a long process but kept me informed through out. More importantly, they helped me get good medical treatment to recover when I couldn't afford all the treatment on my own. These guys took a lot of the stress out of the situation so I could focus on my recovery and get the proper compensation. I would definitely recommend to friends and family!
D. L.
Gardena, CA
My vehicle was T-boned by another driver who didn't have insurance. I had a lot of back pain and my car was totaled. A co-worker referred me to the attorneys at 4We Will and I gave them a call. Not only were they able to help me get medical treatment for my injuries with little to no out-of-pocket costs, but attorney Gary Brotman handled the entire legal process, which allowed me to focus on my recovery, school, and work. He was able to walk me through the process, and I was able to reach the attorney himself via telephone, email, and even text message. In the end, we were able to settle with my own insurance company to cover not only my medical bills but my lost earnings and future medical costs as well! They did an amazing job on my case. I would recommend the attorneys at MAG to anyone who has been injured in an accident.
Chelsie B.
Los Angeles, CA