Protecting The Rights Of Employees In The Workplace
You don't pay unless we win.
Free Consultation 24/7
FIND OUT IF YOU HAVE A CASE
$5,000,000
Disability Discrimination Settlement
$500,000
Wrongful Termination Settlement
$465,000
Retaliation & Wrongful Termination Settlement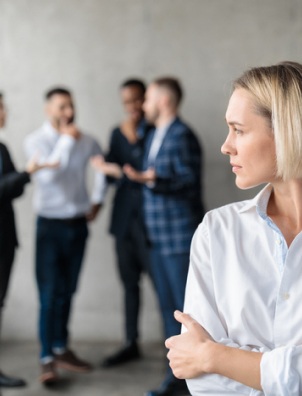 $1,875,000
Gender Discrimination Settlement
$930,000
Disability Discrimination Settlement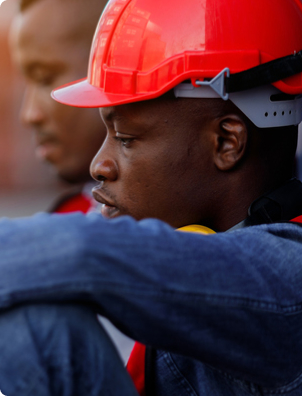 $800,000
Misclassification Settlement
YOU PAY NOTHING UNLESS WE WIN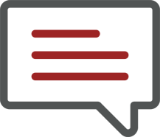 100% Free Consultation
Want to see if you have a case? Call and speak with an attorney today for no charge to learn more about your rights and see how we can help.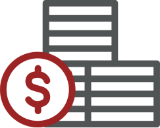 No Fee Guarantee
Think hiring an attorney is too expensive? You don't pay unless we win.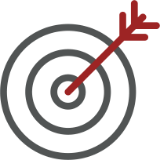 Focus On Employment Law Cases
Our team of attorneys has over 50 years of combined experience helping people and serving our community. We dedicate our practice to handling employment law cases, giving us familiarity and experience with a wide variety of employment matters.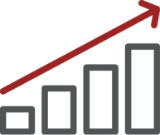 98% Success Rate
Need a winner on your side? We have a proven track record of success getting you the money you deserve from the insurance companies.
Virtual Appointments
We are here and available for virtual appointments, in-person meetings, and/or phone calls 24/7.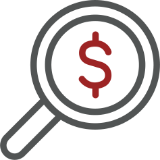 Free 2nd Opinion
Need a 2nd opinion on your case? We are happy to provide a free 2nd opinion on your case, even if you don't hire us. Our goal is to make sure you're getting the right help when you need it the most.
WHAT OUR CLIENTS ARE SAYING

Ashley Y.
California
Normally I never leave reviews, but Gary Brotman did such an amazing job of handling my case. I got injured and so overwhelmed with the process and procedures, but Gary made it so simple. I would highly recommend him. He was so compassionate and kind to me. I'm quite impressed with this law firm, it's been amazing, especially my experience with Gary Brotman. I truly appreciate your tenacity and the willingness to help me. Thank you Gary and Claudia for everything.

Rain C.
California
From the first consultation to end of the process, I have felt supported and fortunate to work with Marquee Advocacy Group. I worked specifically with Anna and Gary, and I can't say enough about their kindness and attention to detail. Communication was excellent, every step was explained clearly and fully, and I felt I was in good hands. Something that stood out to me the most was the personal connection they made with me right off the bat. I felt that they genuinely cared about my case and showed patience, warmth, and dedication. Thank you to the team, I appreciate all you have done for me and I'm happy refer you to anyone in need!

Chris M
California
Only great things to say about Marquee. Their attorneys and staff always treated me with respect and take my calls. I can tell they are actually care about me and what he is doing which is hard to find these days. Highly recommend!

Ray G.
California
I would highly recommend this firm. They provide professional and quality service. Gary Brotman is courteous, kind, and skilled at what he does. He was easy to get ahold of and kept me up to date throughout the entire process. I would strongly recommend using Marquee Law for any of your personal injury and employment law needs.
Monte C.
California
Gary was great to work with and very professional. My case was well taken care of and the communication was excellent throughout the case. I highly recommend Marquee Advocacy Group. for any work related issues you may have. Thank you Gary

Lori J.
California
Gary Brotman was my attorney. He helped us to understanding the process. He was kind, patient and answered all our questions and concerns. Thank you for everything. Much appreciated and well done. Highly recommend.
How MAG Can Help With Your Employment Case
HOW MUCH DOES IT COST TO HIRE AN EMPLOYMENT ATTORNEY?
We take all cases on a contingency fee basis. This means that we only get paid based on a percentage of any settlement or judgment we get for you. This allows us to help those who couldn't normally afford legal representation, and helps put your mind at ease knowing that we believe in your case. If we don't win your case, our services are free.
HOW DO I KNOW IF MY EMPLOYER VIOLATED MY RIGHTS?
Although California is an at-will employment state, this doesn't mean that you have no rights or recourse. Your employer is breaking the law if they harass, retaliate, discriminate or terminate you based upon your age, religion, gender, race, disability or if you are trying to protect any of your legal rights. If you think you may be a victim of employee rights violations, don't be afraid. We'll help negotiate your case and handle the talks with your employer from start to finish.
HOW MUCH IS MY CASE WORTH?
When an employer is found liable for harassment, discrimination or wrongful termination, there exists a variety of damages and forms of relief. Common damages available to you in these types of cases include, job reinstatement, lost wages and benefits, damages for your emotional distress, attorneys' fees and court costs, and punitive damages in cases where your employer engaged in particularly egregious actions.