Experienced Team Of Wrongful Termination Attorneys
FREE CONSULTATION
NO FEE GUARANTEE
TRACK RECORD OF SUCCESS
YOU PAY NOTHING UNLESS WE WIN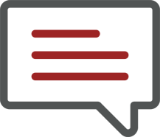 100% Free Consultation
Want to see if you have a case? Call and speak with an attorney today for no charge to learn more about your rights and see how we can help.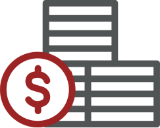 MAG No Fee Guarantee
Think hiring an attorney is too expensive? At MAG, we only win when you win. You don't pay unless we win.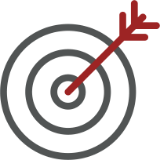 Focus On Personal Injury Cases
Our team of attorneys have dedicated years of practice to handling personal injury cases, giving us familiarity and experience with a wide variety of personal injury matters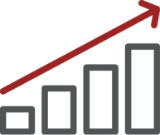 98% Success Rate
Need a winner on your side? MAG has a proven track record of success getting you the money you deserve from the insurance companies.
Virtual Appointments
Can't come to our office or practicing social distancing? Not a problem, as a modern firm our attorneys are available for virtual consultations.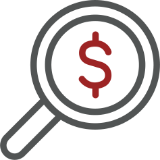 Free 2nd Opinion
Need a 2nd opinion on your case? We are happy to provide a free 2nd opinion on your case, even if you don't hire us. Our goal is to make sure you're getting the right help when you need it the most.
Contact Us For A Free Case Evaluation
We Will Protect Your Rights, We Will Win.
HOW MAG CAN HELP WITH YOUR WRONGFUL TERMINATION CASE
What Does Wrongful Termination Mean?
"Wrongful termination" refers to the illegal firing of an employee. This may seem like a straightforward concept, however the employment laws in the United States can make it difficult to prove. Most employment throughout the US, and especially here in California, is conducted on an "at-will" basis – meaning, an employee can quit at any point in time, and for any reason, or no reason at all. 
At-will employment also means that an employer can fire an employee for any legal reason (or no reason at all). A fired employee may believe that his or her firing was illegal, but the determining factor is whether the employer based their decision to fire the employee on illegal grounds.
Why Hire A Wrongful Termination Lawyer?
If you believe you've been wrongfully terminated from your job and don't know where to turn, contact us – MAG, your expert employment lawyers, as soon as possible to discuss your options. A wrongful termination attorney can explain the law that applies to your situation and how you might want to proceed.
Are you looking for reinstatement to your previous job or financial compensation? Well, you'll need an experienced employment lawyer on your side to help you navigate the often confusing process of pursuing a wrongful termination claim.
Wrongful termination claims can be complicated to navigate and having an experienced employment lawyer can greatly increase your chances of a positive outcome. Your attorney can negotiate a settlement with your employer before proceeding with legal action and represent you in filing a claim with the EEOC or state's fair employment agency. In case of a lawsuit, having a competent employment lawyer by your side will give you the best chance of achieving either reinstatement to your previous job or financial compensation.
Can An Employee Be Fired For Any Reason?
No, an employee cannot be fired for just any reason. Employers must comply with federal and state employment laws, which prohibit discrimination and retaliation. Additionally, employees may have legal protection under an employment contract or collective bargaining agreement. An employer may only terminate an employee for lawful reasons such as poor performance, misconduct, or layoffs. If an employee believes they were terminated for an illegal reason, they may have a claim for wrongful termination. Be sure to speak with a knowledgeable and licensed attorney about your employment dispute situation.
How Does An Employee Prove Wrongful Termination?
To prove wrongful termination, an employee must show that the termination was in violation of a law or a written contract. Some common types of wrongful termination include workplace discrimination, retaliation in the workplace, breach of an employment contract, or violation of public policy.
To prove wrongful termination based on discrimination, the employee must show that the termination was based on a protected characteristic such as race, religion, gender, age, or disability. This can be demonstrated through evidence such as discriminatory comments or actions by the employer, inconsistent treatment compared to other employees, or a pattern of discriminatory conduct by the employer.
In a wrongful termination case, the employee may also need to prove that the termination resulted in harm, such as lost wages or damage to their reputation.
Proving wrongful termination can be complex and requires a thorough examination of the facts and applicable laws. 
Our Employment Attorneys Are Here For You
A wrongful termination lawyer can help if your employer fires you for an unfair reason. Wrongful termination occurs when your employer breaks an employment agreement with you, violates an employment or anti-discrimination law, or fires you in retaliation for whistle-blowing or for filing a sexual harassment or workers' compensation claim. If you think you were wrongly fired, talk with a wrongful termination lawyer to see if the circumstances of your firing justify a claim.
Marquee Makes A Difference
It is crucial to understand what constitutes an employment contract if you believe your employer terminated you in violation of such agreement. This could be an oral or written agreement, or the employer may imply a contract in several ways. For instance, if the employer had indicated upon hiring that termination could only occur under specific circumstances and then terminated you outside of these conditions, you may have a strong case for wrongful termination. An experienced employment lawyer can assist in gathering evidence and presenting a solid case on your behalf.
If you believe you have a wrongful termination claim in California, the attorneys at Marquee Advocacy Group want to hear your story. Call to schedule a consultation with one of our attorneys. We can help you determine whether an illegal firing occurred and give you an estimate of the damages you could receive in a successful lawsuit.
Through our many years of experience, we insist that you don't take on such an overwhelming situation alone. Whether you need a California employment lawyer for wrongful termination, workplace discrimination, workplace retaliation or other employment dispute, we're here to help you with your wrongful termination claim. If you or someone you know has claims about these employment scenarios, call us at 1-844-493-9455 (4WE-WILL) or fill out our contact form today.
What Our Clients Are Saying
I got rear ended by a distracted driver. I had several bulging discs and nerve issues as a result of it. Gary Brotman took care of everything for me and helped make a stressful situation so much easier. Gary was in contact with me every step of the way. He also fought for me with the insurance company and got me a better settlement than I anticipated. I would highly recommend calling if you have a need for a great attorney that will actually care and look out for you.
Loralie H.
Monrovia, CA
Had a great experience working with attorney Gary Brotman and his office. They were easy to get a hold of and very responsive throughout the process. They told me it would be a long process but kept me informed through out. More importantly, they helped me get good medical treatment to recover when I couldn't afford all the treatment on my own. These guys took a lot of the stress out of the situation so I could focus on my recovery and get the proper compensation. I would definitely recommend to friends and family!
D. L.
Gardena, CA
My vehicle was T-boned by another driver who didn't have insurance. I had a lot of back pain and my car was totaled. A co-worker referred me to the attorneys at 4We Will and I gave them a call. Not only were they able to help me get medical treatment for my injuries with little to no out-of-pocket costs, but attorney Gary Brotman handled the entire legal process, which allowed me to focus on my recovery, school, and work. He was able to walk me through the process, and I was able to reach the attorney himself via telephone, email, and even text message. In the end, we were able to settle with my own insurance company to cover not only my medical bills but my lost earnings and future medical costs as well! They did an amazing job on my case. I would recommend the attorneys at MAG to anyone who has been injured in an accident.
Chelsie B.
Los Angeles, CA